"TOAST THE TEACHER" HONORS MSU ALUM
JOHN MACKSON, a physics teacher and basketball coach at South Lyon High School in Michigan, got the surprise of his life from the TODAY Show in November 2017. The NBC news show featured the MSU alumnus during their "Toast the Teacher" series, honoring teachers who have made a significant impact in the lives of their students. Mackson, TCRT '01 (Secondary Education-Science), has helped many students in his career—including supporting two students by driving them to practices, jobs and more, and even letting them move into his home when their mother moved away.
He was surprised with the honor on live national TV. His recognition came with VIP MSU basketball tickets, opportunities to meet MSU coaches and a $2,500 check. In addition, he helped earn his school $7,500 from National Life Group.
NATIONAL AND LOCAL IMPACT
Alumni MELODY ARABO and PATRICK O'CONNOR served as 2017 advisors to the U.S. Department of Education. As they were immersed in the development and facilitation of educational policy, they also served as experts to help the department understand the local impact of policies and programs.
Arabo, B.A. '01 (Education) and M.A. '04 (Curriculum and Teaching), was named a 2017 Washington Teacher Ambassador Fellow. In this full-time role based in Washington, D.C., Arabo worked directly with department leadership. She is a third-grade teacher at Keith Elementary School in Bloomfield, Mich.
O'Connor, B.A. '80 (Elementary Education), M.A. '83 (Counseling) and Ph.D. '00 (K-12 Educational Administration), worked as a Campus School Ambassador Fellow to share information on the implementation of policy with colleagues at state and local levels. The first counselor to join the program, he will continue his role as associate dean of college consulting for Cranbrook Schools in Michigan.
ALUMNI PART OF NATIONAL COHORT
Three alumni were among the educators selected for the 2017 and 2018 cohorts of Teaching Fellows from the Knowles Teacher Initiative. The five-year program provides professional development and grant access to mathematics and science teachers who are innovative leaders dedicated to improving education for all students.
COURTNEY C. GOUGH, B.S. '15 (Secondary Education–Mathematics) and M.A. '18 (Teaching and Curriculum), and WILLIAM HARNICA, B.S. '16 (Secondary Education–Mathematics), were part of the 2017 cohort. Gough teaches in Boston Public Schools. Harnica teaches algebra and geometry at Okemos High School in Michigan.
DANA SCHRAUBEN, B.S. '16 (Secondary Education–Science), was selected to the 2018 cohort in August. She started teaching at Cass Technical High School in 2017, where she is a math teacher.
---
ARIEL ANDERSON, M.A. '77 and Ph.D. '85 (Educational Psychology), was honored with a Distinguished Teaching Award from Western Michigan University in October 2017. The award is the highest honor bestowed by the university, and recognizes faculty members for their work with students. Anderson is a professor and coordinates WMU's Early Childhood Program in the College of Education and Human Development. She was an instructor at MSU before joining the WMU faculty in 1986.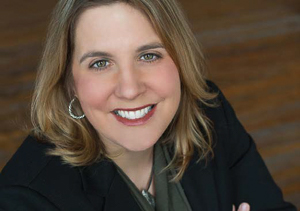 SHANNON LYNN BURTON was promoted to Michigan State University ombudsperson in 2018. Burton, M.A. '02 (Student Affairs Administration) and Ph.D. '12 (Higher, Adult and Lifelong Education), joined the office as an assistant university ombudsperson in 2012, and became an associate university ombudsperson in 2016. The ombudsperson helps students resolve conflicts and disputes with the university.
Alumnus ANTHONY DELLI PAOLI and MSU Department of Kinesiology faculty members Alan Smith and Matthew Pontifex were recognized for their research. The Journal of Sport and Exercise Science selected their paper, "Does Walking Mitigate Affective and Cognitive Response to Social Exclusion?" for the Excellence in Research Award. Delli Paoli, M.S. '13 and Ph.D. '17 (Kinesiology), served as the principal investigator for the study, which suggested walking prior to social exclusion experiences did, in fact, help reduce negative impact.
R. J. ELBIN received the first Early Career Award given by the Sports Neuropsychology Society. Elbin, Ph.D. '10 (Kinesiology), is an associate professor of exercise science in the University of Arkansas College of Education and Health Professions, where he created the Office for Sport Concussion Research in 2014. He was presented with the honor, recognizing significant impacts in the area of sport-concussion research, in May 2018 at the society's annual conference.
DEVIN EVANS was selected for the Teach Plus Illinois Teaching Policy Fellowship in fall 2017. The program, in place in a variety of states, connects teachers with politicians, policymakers and stakeholders in education to help shape effective educational policy with a teacher voice. Evans, TCRT '14 (Secondary Education), has also written in and for multiple blogs on the importance of black male teachers in classrooms and racially discriminatory school discipline practices.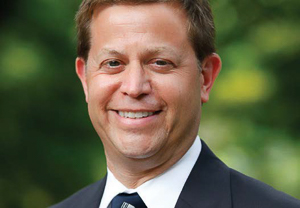 ANDREW FLAGEL, Ph.D. '08 (Higher, Adult and Lifelong Education), started a new leadership position in the Association of American Colleges and Universities in July 2018. As the vice president for advancement and member engagement, Flagel leads strategic and growth initiatives. He was also recently named a Senior Fellow for the National Research Center for College and University Admissions.
The University Council for Educational Administration (UCEA) recognized alumna MARIA GISTINGER with the Excellence in Educational Leadership Award in April 2018. Gistinger, Ph.D. '09 (K-12 Educational Administration), is the assistant superintendent for business and finance at Brighton Area Schools. In addition, she is an instructor for the MSU Department of Educational Administration.
ADAM J. GRETEMAN, Ph.D. '11 (Curriculum, Instruction and Teacher Education), authored two books recently. Greteman is an assistant professor of art education and director of the master's in teaching program at the School of the Art Institute of Chicago. "Sexualities and Genders in Education: Towards Queer Thriving" was published by Palgrave Macmillan in January 2018. He also co-wrote "The Pedagogies and Politics of Liking" (Routledge, 2017) with fellow MSU alum KEVIN J. BURKE, Ph.D. '10 (Curriculum, Teaching and Educational Policy). Burke is an associate professor of English education and program coordinator at University of Georgia.
FRANK J. GRUBER IV was recognized for his lifetime contributions to driver and traffic safety education. Gruber, M.A. '69 and Ph.D. '72 (Secondary Education), received the Richard Kaywood Memorial Award from the American Driver and Traffic Safety Education Association and AAA.
TIMOTHY W. GORDON, M.A. '95 (Student Affairs Administration), was appointed vice president for student affairs at SUNY Buffalo State. In this role, which began in February 2018, Gordon supports students, faculty and staff at the university to create a rich and engaging learning environment. Previously, Gordon served as dean of students at the University of Wisconsin-Milwaukee from 2013-17.
HOLLY HEAVILAND, Ed.D. '15 (Educational Leadership), accepted the Washtenaw County Sheriff's Office Special Citation Award in February 2018 on behalf of the Washtenaw Intermediate School District. The award recognizes those who have distinguished themselves with exemplary service, going above and beyond the normal scope of duties. Heaviland, executive director of community and school partnerships for WISD, and others developed a system to help determine educational eligibility and potential academic paths for young people in jail.
CHRISTOPHER HILL received the Outstanding Doctoral Student Award from the MSU Department of Kinesiology, and he was selected for an American Kinesiology Association Outstanding Dissertation Award. The prestigious, national award recognized Hill for his distinguished academic and leadership record. Hill, Ph.D. '18 (Kinesiology), joined the California State University, San Bernadino Department of Kinesiology as an assistant professor in fall 2018.
ANDREW HOSLER was named the 2018 Clinical/Professional Athletic Trainer of the Year in February 2018. Hosler, M.S. '05 (Kinesiology), is the head athletic trainer for the Nashville Predators NHL team, a position he's held since 2013. He was recognized by the Tennessee Athletic Trainers' Association, and later celebrated his 1,000th professional game.
AMANDA JANSEN and her co-authors were recognized with the Linking Research to Practice Outstanding Publication Award for their article: "Rough Draft Talk in Mathematics Classrooms." Jansen, Ph.D. '04 (Educational Psychology), is a professor in the University of Delaware School of Education. She was recognized by the National Council of Teachers of Mathematics for her research exploring how and if the "rough draft" concept known in English language arts classes can be used in mathematics courses too.
In February 2018, PARIS JOHNSON became assistant director of player personnel for the University of Pittsburgh Panthers football team, previously having served in various capacities for Savannah State University and Michigan State University. Johnson, M.S. '15 (Kinesiology), also spent time as a football player, including with the Arizona Cardinals, Miami Dolphins, Carolina Panthers and Dallas Cowboys.
BRIAN LANGLEY, a science teacher at Novi High School in Michigan, was one of 10 teacher leaders selected for the 2018 National Science Teachers Association (NSTA) and National Council of Teachers of Mathematics (NCTM) Ambassador Program. As a 2016 Presidential Award for Excellence in Mathematics and Science Teaching winner, Langley applied to join the program, which provides training to develop necessary skills to communicate science, technology, engineering and mathematics (STEM) education to stakeholders. Langley, M.A. '03 (Curriculum and Teaching), attended a weeklong summer training in Washington, D.C., and will continue to work with NSTA, NCTM and other STEM stakeholders and leaders to bring awareness about STEM education. Langley was chosen from a pool of more than 125 applicants.
TONISHA B. LANE was selected as an ACPA-College Student Educators International Emerging Scholar designee in January 2018. As part of the cohort, Lane receives grant funding for her research on black women pursuing STEM degrees at minority serving institutions (MSIs) and primarily white institutions (PWIs) in the southeastern region of the United States. She will also serve as a Scholar in Residence for the Coalition for Multicultural Affairs. Lane, M.A. '08 (Student Affairs Administration) and Ph.D. '15 (Higher, Adult and Lifelong Education), is an assistant professor at the University of South Florida College of Education.
KARLA LOEBICK recently received the Outstanding Educator Award from Baldwin Wallace University, her undergraduate alma mater. Loebick, who works as a higher education consultant, was honored for her significant contributions to the lives of others as a teacher, mentor and role model. Loebick received the honor while still a doctoral candidate at MSU; she graduated in 2017 with a Ph.D. in Higher, Adult and Lifelong Education.
HILDA MEJIA ABREU, Ph.D. '13 (Higher, Adult and Lifelong Education), received two recognitions from MSU in 2018. In February, she was among those recognized with an Emerging Progress designation as part of the All-University Excellence in Diversity Awards. In June, she was one of two awarded the LGBTQ+ Advocacy Award by the Broad Spectrum Veterinary Student Association; the award celebrates those who have developed awareness of the LGBTQ+ community and its importance with veterinary education and practice. Mejia Abreu is the assistant dean for the Office of Admissions and Scholarships and the Office of Diversity and Inclusion in the MSU College of Veterinary Medicine.
MATT MILITELLO, M.A. '97 and Ph.D. '04 (K-12 Educational Administration), is the primary investigator on a five-year, $9.7 million grant from the U.S. Department of Education. Militello, the Wells Fargo Distinguished Professor for East Carolina University's College of Education, will work with ECU colleagues to improve student achievement by supporting principals in their work. The project proposal, funded by the department's Office of Innovation and Improvement, was ranked fourth among 14 awardees in what the office describes as "the most competitive in the program's history."
AARON MOFFETT, Ph.D. '05 (Kinesiology), was the 2018 recipient of the MSU Department of Kinesiology Distinguished Alumni Award. Moffett is a sport psychology and warrior resiliency program coordinator with the U.S. Air Force and head coach for the U.S.A. Invictus Games Team. He created the DisAbility Sports Festival, a nationally recognized nonprofit that increases physical activity opportunities for people with disabilities. Previously, Moffett served as a coach during the Beijing Paralympic Games and as a consultant for the U.S. Navy, Marine Corps and Air Force Wounded Warrior Programs.
In 2018, RYAN MORRISON was hired as the staff athletic trainer for the University of Maryland men's soccer team. Previously, Morrison, M.S. '18 (Kinesiology), was a resident with Maryland football (2014-16) and spent two years at MSU as a graduate assistant athletic trainer, while earning his degree. At MSU, Morrison covered soccer and football.
Two alumni in Michigan were recognized as 2018-19 Regional Teachers of the Year. WENDY TENNEY, TCRT '04 (Secondary Education–Music), is an orchestra teacher at Lowell High School, and KYMBERLI WREGGLESWORTH, M.A. '03 (Education) and TCRT '04 (Secondary Education–Social Studies), is a history teacher at Onaway High School. They are part of a cohort of 10 dedicated to making Michigan a top education state and to sharing a teacher's voice in discussions throughout the state as part of the Michigan Teacher Leadership Advisory Council.
MARY KAY SMITH, Ph.D. '16 (Higher, Adult and Lifelong Education), was inducted as a Fellow in the Society for Simulation in Healthcare as part of the Class of 2019. Smith, director of the Learning and Assessment Center at MSU, was one of 11 inductees who were recognized for their contributions to the field of healthcare simulation.
LEAH WASBURN-MOSES published "The Teacher's Innovation Workbook: A Step-by- Step Guide to Planning and Achieving Your Goals" (Rowman & Littlefield) in November 2017. The book helps lead educators and administrators from idea generation to implementation and beyond. Wasburn-Moses, Ph.D. '05 (Special Education), is a professor of educational psychology at Miami University (Ohio) and serves as director for Campus Mentors, an alternative school program on the university's campus.
KATHLEEN WILBUR was named executive vice president for government and external relations at Michigan State University in March 2018. Previously, she was with Central Michigan University since 2002, where she most recently served as vice president for government and external relations. Wilbur, M.A. '12 and Ph.D. '18 (Higher, Adult and Lifelong Education), served on the MSU Board of Trustees from 1984-90, and was a 2007 inductee to the Michigan Women's Hall of Fame.
---
Photo credits: US Department of Education (Arabo), Cheryl Cunningham, Photo Coordinator, University of Delaware Office of Communications (Jansen), Louisa Zheng (Langley), MSU Communications and Brand Strategy (Burton, Delli Paoli, Mehjia Abreu)