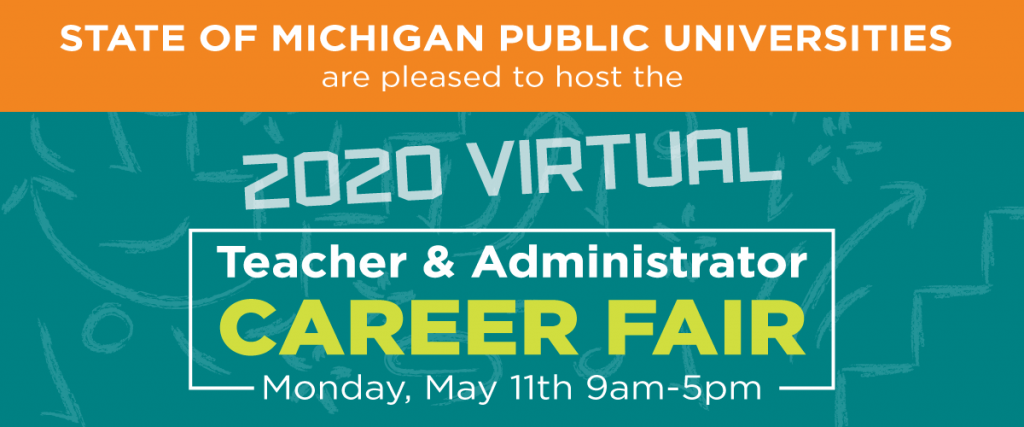 As you may know, the 2020 Virtual Teacher Fair is this Monday! Those just finishing their internship year are highly encouraged to participate and need to register on CareerEco by Monday. This is the largest teacher fair in the state of Michigan with nearly 140 districts and other organizations in attendance. Don't miss the opportunity to connect!
What if you just graduated or are still an undergraduate student – should you check it out? The answer is yes, but you won't be participating as a candidate for teaching jobs. Without finishing the teacher preparation program (including the internship year) you are not eligible for K-12 teaching positions yet, but you can prepare for future fairs and job searching. Use this year to research and experiment. Click on this link to see what a virtual career fair platform looks like, who typically attends Teacher Fairs, and what type of positions/subjects they're recruiting for.
Interested to know more about preparing for a virtual carer fair? Check out the resources below.
For more help, always feel free to reach out to your College Career Consultant!