Get a chance to meet representatives from school districts across the nation and learn to navigate a career fair before your internship year. Undergraduate volunteers are needed for various shifts throughout the day.
To sign up to help out during the this year's Teacher Fair on Monday, April 8, please click on the link below:
https://docs.google.com/spreadsheets/d/1XzfVEhDI1DKyjo-_X8nJNinaRxiFSY_1t_lmFPBQ1Qg/edit#gid=0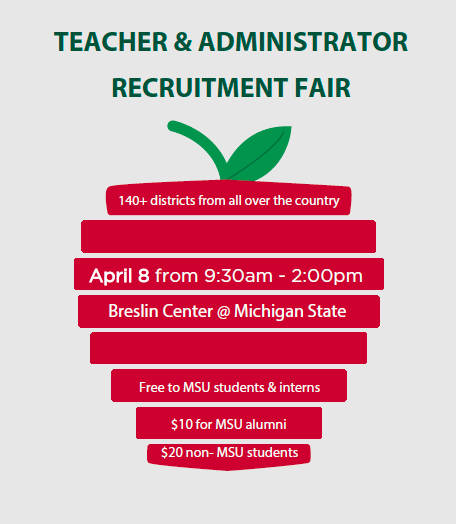 For questions, contact your College of Education career consultant Pepa Casselman at carls173@msu.edu.